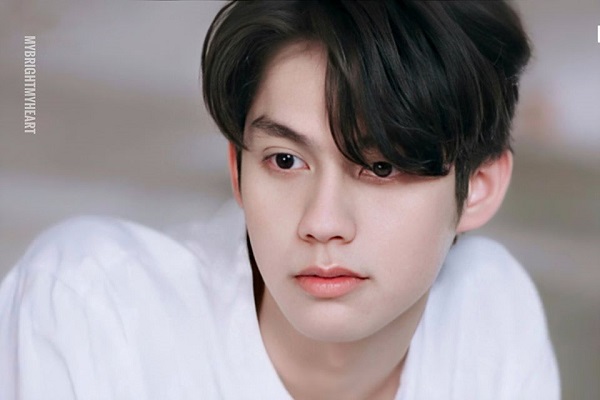 Vachirawit Chivaaree (nickname: Bright วชิรวิชญ์ ชีวอารี) is a Thai actor of Thai-Chinese-American descent. He debuted as an actor starring in Love Say Hey back in 2016. He attended Thammasat University under the Faculty of Engineering and is currently studying Marketing at Bangkok University. He speaks both Thai and English and is currently learning Mandarin.
R̠o̠l̠e̠ : Sarawat plays hard to get until he finally agrees to pretend to be Tine's boyfriend
I̠n̠f̠o̠: He is a GMM artist known for his roles in Love Song: Love series and Social Death Vote. He did many support role. Apart from having a good look, he is multi-tasking – playing guitar and singing, travelling and getting engaged in plenty of photography.


B̠o̠r̠n̠: December 27, 1997
Movie
Broken Fantasy (2020)
Love Say Hey (2016)
Drama
F4 Thailand: Boys Over Flowers (2021)
In Time With You (2020)
2gether the series (2020)
Heha Mia Navy (2019)
My Ambulance (2019)
Korn Aroon Ja Roong (2019)
Yuttakarn Prab Nang Marn (2018)
Love Songs Love Series: Gor Koey Sunya (2018)
Love Songs Love Series: Ja Ruk Reu Ja Rai (2018)
Social Death Vote (2018)
Roop Thong (2018)
Love Songs Love Series: Rao Lae Nai (2018)
I Sea U (2018)