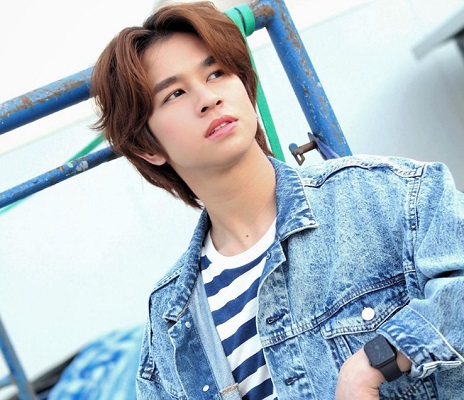 Name: Fluke Natouch Siripongthon
Native name: ณธัช ศิริพงษ์ธร
Also Known as: Fluke;ฟลุ้ค;Natouch Siripongthon;พงศธร ศรีปินตา;Pongsatorn Sripinta;Pornsatorn Sripinta
Nationality: Thai
Gender: Male
Born: June 1, 1996
Age: 24
Natouch Siripongthon (nickname: Fluke ) is an actor born in Lamphun, Thailand. He is graduated of highschool in Suanboonyopatham Lamphun and from Dhurakij Pundit University at Faculty of Arts, Department of English. He was originally known as Pongsatorn Sripinta, but in 2019 Fluke changed his name to Natouch Siripongthon. He is openly gay.
His first major film was "Grean Fictions", released in 2013 and shot in Chiang Mai—the film was cast with young actors of the region. He was noted for his performance in "Grean Fictions", which landed him the starring role in the film "My Bromance" in 2014, where he plays a young man who falls in love with his new stepfather's son.
With the positive reception of the film, Fluke became one of the young thai actors better known abroad. After the successful "My Bromance" movie, Natouch signed a contract with Workpoint Entertainment, following Vayuphon Film Production. Currently, the contract has expired and is a freelance actor.
He is well known also for works like "My Bromance" (2014), "Red Wine In The Dark Night" (2015) and "Until We Meet Again" (2019). He released his debut single "เก็บ (Hidden)" on November 15, 2020. The song reached #1 on iTunes Thailand and top 10 in Vietnam, Hong Kong, Taiwan, and the Philippines.